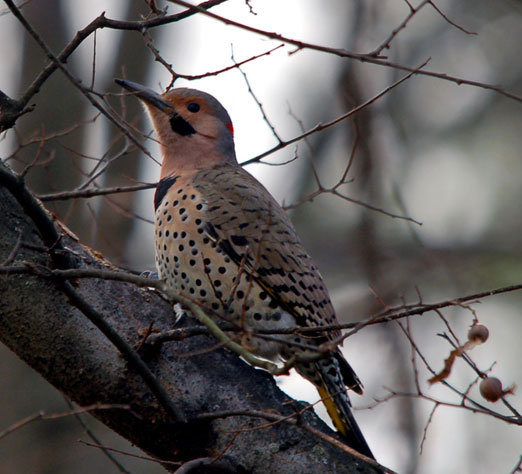 The Alabama state bird---Yellow Hammer or Northern Flicker
(Image found at
Locust Fork dot net
)
My quilt group met yesterday and I'll report on that tomorrow especially since I didn't mention anything about the recent quilt guild meeting either. I am busily trying to hand applique at this point and my fingers need to keep busy anywhere but on the keyboard keys at this point -- this needs to be done in two weeks for the next hop. No, I didn't absolutely have to do it this way but the machine I like for machine button hole applique probably needs to go in for servicing. While I am making good progress, I am not "there" yet.
Meanwhile, today is the last day for the "It's For the Birds" Blog Hop. I hope you have been as entertained by the participants as I have been. Rumor has it there is a hop called "pecking order" coming up later in the fall so I guess all of us who were featured this round may get a chance to do that alternate idea or two we had considered.
Wednesday, May 15
Caribou Crossing Chronicles
Notion Nanny
Crooked Gulley Art Quilts
Karamino's Handmade
Celtic Thistle Stitches
Sew Mollie Sue, Quilt Much?
Devoted Quilter
My Stitchin-n-Stuff
Quiltscapes
Quilting, Losing and Tea
Creatin' In The Sticks
Quilting with Terry and the Cats
and last but certainly not least our fearless leader, Mdm. Samm @
Sew We Quilt